The workshop trains the students of all the streams by conducting practical's and demonstrations in different trades. Trades Offered are Carpentry, Turning, Fitting, Welding, Moulding & Plumbing.
Efficient and experienced staff is imparting quality training to develop the skill needed for the student.
The workshop provides facilities for final year students to fabricate their projects. The workshop also trains students as Welders and Machinist at regular intervals under the Scheme of Community Development through Polytechnics (CDTP)
The workshop also plays an active role in the maintenance of the institute facilities like furniture, machines and equipment.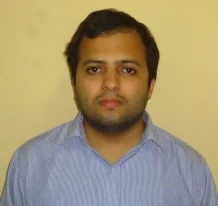 Mr. Pranit Naik Dalal
Lecturer Workshop
B.E. (Mechanical Engg.)
This email address is being protected from spambots. You need JavaScript enabled to view it.
The workshop is equipped with precision machines and equipment's as follows:
Machine Shop

Lathe Machine

Milling Machine

Shaping

Slotting Machine

Radial Drilling

Pedestal Grinder, Bench Grinder

Power Hack Saw Machine

Measuring Instruments: Micrometer, Vernier Caliper, Dial Gauge, Vernier Height gauge.

Welding Shop

Arc Welding

Gas Welding

Gas Cutting

Pug Cutting

Carpentry Shop

Wood Working Lathe
Universal Wood Working Machine

Surface Planer
Sizer
Circular Saw
Sander
Molder

Hand Tools

Fitting Shop

Marking & Measuring Instruments: Micrometer, Vernier Caliper, Dial Gauge, Vernier Height gauge
Pillar Drilling Machine
Power Hack Saw Machine
Bench Vice
Bending Machine
Grinder
Hydraulic Press
Files

Moulding Shop

Moulding Boxes
Moulding Tools
Industry Institute Interaction
We provide following services for all major industries
Providing facility for welder's qualification test and machining of test specimen for welder's qualification test and welding procedure test as per various classification societies requirement

Machining of Destructive Test Specimen for

Root & Face Bend Test Specimen

Flat Tensile Test Specimen

Round Tensile Test Specimen

Fillet Test Specimen

Charpy V notch Test Specimen

Hardness Test Specimen.

Machining of Choke Fast for Tensile & Compression Test
Any other Details:
We can provide sessions for:
Training of Welders
Machinist Training